Insurance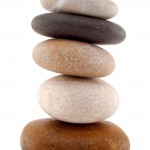 Many insurance plans now cover naturopathic medicine. Some of the plans accepted at Oregon Natural Medicine include:


IMPORTANT NOTICE-*Prior to your visit, please contact our office manager to verify your insurance coverage. Email a copy of the front and back of your insurance card to info@oregonnaturalmedicine.com or fax to 503.406.3000 along with your date of birth. If you do not have naturopathic or alternative medicine coverage our normal new patient fees apply*

If your plan is not listed but you have out of network benefits, we can courtesy bill for you. Courtesy billing means that you will be required to pay our normal visit fee at the time of the visit. We then bill your insurance carrier for you. If you have out of network naturopathic coverage, they will send you a check directly for the covered amount or apply it towards your deductible. Please call our office manager and she can check to see if you have coverage.

Additionally, there are a number of changes to Naturopathic coverage included on the affordable care act
Did you know that The Affordable Care Act prohibits insurance companies from discriminating against Naturopathic Physicians?
Is your plan complying with the law?
Most insurance companies are NOT AWARE that effective 1/1/14, they may not deny coverage of routine health services when provided by a naturopathic physician, and that they may not discriminate against your choice of provider by having different co-pays, deductibles, or annual caps on your ND than on other providers.
What can you do?
If your insurance doesn't cover Naturopathic Physicians, or your ND care has
copays, deductibles or visit limitations that are different from
those applied to MDs for similar services, follow these steps:
1. File a complaint! Call 1-888-877-4894 and select the Life & Health option or file electronically with this link:
Oregon Insurance Coverage Complaints
a. Detail how your plan covers (or doesn't) your naturopathic physician with different limitations, restrictions, or caps
b. State that Section 2706 of the ACA prohibits this kind of provider discrimination and ask them to enforce the law.