Men's Health at Oregon Natural Medicine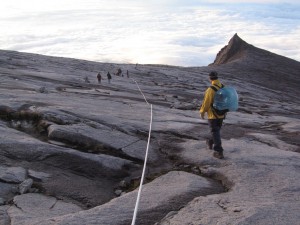 Many men do not make office visits to see their doctor a priority. Often men will allow small issues to linger and these issues may grow into larger problems.
Men are also more likely during a visit to withhold their true health concerns from their doctor. Often this is due to embarrassment or deeper worry that the problem may be something worse than it may in fact be. Especially difficult for men to talk about are issues related to sexual disfunction, bowel related problems, emotional issues and depression.
All of these issues are important and should be addressed. These symptoms are often due to other health related problems.
At Oregon Natural Medicine, we always provide an open and safe environment to address all male (and female) health concerns. Dr. Reynolds has worked with a number of men from 17 to 85 years of age with issues ranging from erectile dysfunction to BPH to high blood pressure. In many cases, these issues are easily addressed through simple lifestyle modification and herbal medicine. In other cases an integrative approach is used combining holistic medicine treatments and conventional pharmaceutical treatments.
Men and Testosterone Therapy

Dr. Reynolds has helped numerous men with symptoms of andropause (low libido, low energy, reduced muscle mass), and erectile and sexual dysfunction with diet modification, lifestyle changes, stress reduction, vitamins, herbs, homeopathy and hormone therapy (testosterone). Many men feel more energetic, and report having a happier, healthier sex life after starting testosterone therapy. Dr. Reynolds utilizes saliva-hormore testing through ZRT Laboroatory & Labrix Laboratory for evaluating each Man's individualized hormone patterns and prescibes treatment as necessary.
Interested in finding out more about how Dr. Reynolds can help you…
Call to schedule your free 10 minute consult with Dr. Reynolds at Oregon Natural Medicine in NE Portland, at 503-946-8700 or click here to schedule your free 10 minute consult now