Holistic Health at Oregon Natural Medicine in NE Portland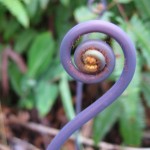 Naturopathic medicine truly is holistic medicine. The words are interchangeable and they both describe a way of both diagnosing an illness and individualizing the treatment for every person. The goal of all naturopathic medicine is to find and treat the underlying cause of any illness. This is done through understanding that all body systems are interconnected and that each plays a vital role in the function of every other.
We believe that it is essential that the least harmful means necessary is used in treating a person and that the body has an innate power to heal itself if the obstacles to healing are removed. We use a number of treatments including homeopathy, herbal medicine, natural hormones, spinal manipulations, nutrition and focused pharmaceuticals to help the body to heal itself.
Naturopathic Education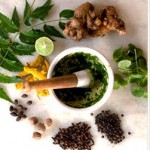 Naturopathic Doctors, or NDs, are required to complete a four year medical program and are trained as Primary Care Physicians. Currently, they can choose to receive training at one of seven accredited Naturopathic Medical Schools.
The curriculum is diverse and covers everything from the basic sciences to the in depth study of herbal medicine, homeopathy as well as extensive training in pharmaceutical medicine and even minor surgery. NDs are trained to diagnose using many of the same tests and labs that conventional medical doctors use, but treat using a holistic medical view.
Naturopathic Services
Initial Naturopathic Intake: Your first visit will typically last 45-75 minutes, depending on complexity. You are encouraged to print and fill out your forms before the visit. Your doctor will review your health history, perform necessary physical exams (such as heart & lung exam), labs will be ordered as indicated (please bring in any labwork you have received in the past 6 months), and a treatment plan will be discussed.
Return Naturopathic Appointment: Follow-up appointments typically last 30-60 minutes, depending on complexity. These appointments are usually scheduled 2-4 weeks following your initial visit. This is an opportunity to discuss results of any new labwork and to review current treatment progress.
Costs for Naturopathic Medical Visits at Oregon Natural Medicine:
New Naturopathic Visits typically costs between $210-310, depending on medical complexity . We offer 20% discount if we are not billing ins for you.
Return Naturopathic Visits typically costs between $130-230, depending on medical complexity).20 % discount offered if we do not need to bill insurance.
Ready to try a Natural, Holistic Approach to your health?
Call to schedule your free 10 minute consult with one of our caring physicians at Oregon Natural Medicine in NE Portland, at 503-946-8700